Family Service League
(973) 746-0800
Bloomfield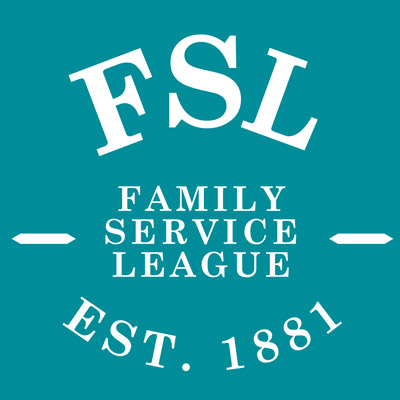 The mission of Family Service League is to support and strengthen families in need in Essex County through counseling, education and social services. The agency's success stems from the dedication of an experienced, highly trained staff of professionals who care deeply about families.
Our programs are focused on low-income families and individuals who cannot afford counseling or other services. Nearly 95% of our clients receive services at reduced rates -- often at a small fraction of our fee -- or at no cost, including survivors of sexual assault who are seen for free.
Community Crisis Response
Family Service League has a longstanding record of effective response in times of community crisis. Our staff provided trauma therapy to families and co-workers in the aftermath of the shootings at the Montclair Post Office in 1995. We provided free crisis and grief counseling to dozens of families in our area affected by the loss of loved ones following the World Trade Center attacks. Most recently, Family Service League assisted families displaced to Essex County after Hurricane Katrina in helping to meet their needs and help them relocate to new communities. The staff is prepared and committed to responding immediately and effectively if and when a crisis affects families in our area in the future.
Counseling
The cornerstone of the agency's services is our Counseling Program. Anxiety, anger, depression, violence, loss, eating disorders, substance abuse and parent/child conflicts – all of these problems deeply affect families. Our team of counseling professionals works with families, couples and individuals to creatively encourage them to consider and then implement solutions that will improve their emotional lives and their relationships with others.
Our clinical team made of LCSW's and LMFT's are widely experienced and exceptionally well-trained. All sessions are private and confidential. Fees are determined on a sliding scale based on family or individual income and household size. All of our programs are geared to anyone who contacts FSL, regardless of income and are particularly sensitive to low-income families. FSL provides services to Spanish-speaking clients by utilizing our bi-lingual therapists.
Frequently, our clinicians bring the entire family into the therapeutic process – spouses, partners, siblings, grandparents and others – to help the family identify and then harness the tools available for emotional healing. Clients may be seen a few times over a period of weeks or numerous times over a period of years. Our clinicians are committed to working with clients and their families for as long as necessary. The ultimate goal of our therapeutic efforts is to have people experience emotionally intimate relationships that are both safe and nurturing.
Sessions are private and confidential and are held at our Montclair office. Fees are determined on a sliding scale based on income. No one is ever refused treatment for financial reasons.
Age Groups

Children
Adolescents
Adults
Seniors

Community Services

Education

Family & Support Services

Health Services

Behavioral / Mental Health

Crisis / Safety

Intellectual and Developmental Needs

Medical

Treatment Services

Outpatient Services

Treatment Setting

Payment Options

DCP&P Contracted Service
Sliding Scale / Payment Plans

Language Spoken

Arabic
Creole
Portuguese
Spanish
Turkish
Last Updated: 11/10/21