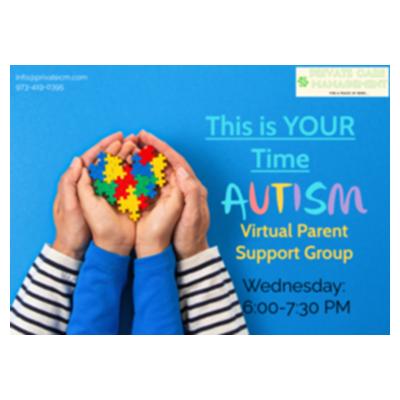 Who: Parents who need a little time for themselves to express their feelings, gain support, and interact with others who have been in their shoes.
What: A support group for parents who have had children on the spectrum who need a safe space to talk, gain support, and share experiences with others who understand.
Where: Virtual for all Residents of the State of New Jersey
How: This group utilizes a support network of parents who will be able to confide, discuss, communicate, and express themselves in a non-judgemental and comforting environment.
When: Wednesday 6:-7:30
| | |
| --- | --- |
| Age Groups | |
| Community Services | Family & Support Services |
| Health Services | Intellectual and Developmental Needs |
Last Updated: 10/16/23