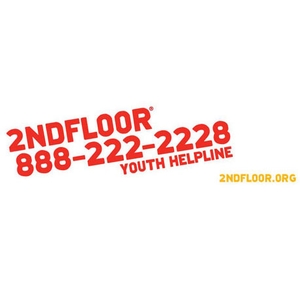 2NDFLOOR is a confidential and anonymous helpline for New Jersey's youth and young adults. We are here to help you find solutions to the problems that you face at home, at school, or at play.
NJ's young people can call 2NDFLOOR to discuss both everyday and serious problems. Professional staff and trained volunteers provide callers with non-judgmental and caring responses which can ease the caller's frustrations and worries and encourage them to make decisions that promote their safety and well-being.
Spanish speaking services are available at 2NDFLOOR from 4:00-10:00 pm / 7 days a week.
All calls are anonymous and confidential except in life-threatening situations or cases of child abuse.
2NDFLOOR's phone counselors will assist callers with any topic including:
bullying
family problems or divorce
sex and sexuality
problems with friends / peer pressure
relationship struggles
depression, anxiety
self harm
substance abuse
school stress
family abuse
dating violence
living with a disability
Last Updated: 11/16/16