FP Youthoutcry Foundation / The HUBB
(973) 900-6454
Newark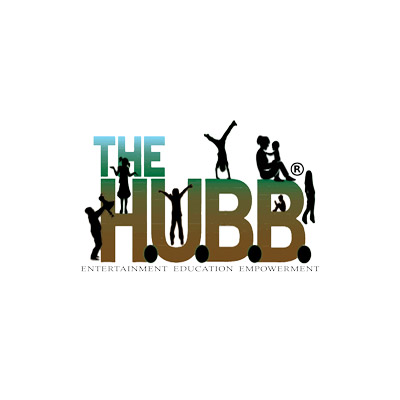 FP YouthOutCry Vision of Success
At FP YouthOutCry, we know that success means different things to different people. We believe that success is built on a feeling of empowerment that comes from a passion for a creative outlet, a solid educational foundation, and a connection to caring adults.
At FP YouthOutCry, we envision a world where young people have learned to find their voice, where they feel empowered to take control of their community.
Although our clients are often faced with crisis at home and in the neighborhood, we look for a time when young people will have the tools to process the environment around them, and to feel in control of their destiny. We envision a world when young people are empowered to make positive change in their community.
Find FP Youth Outcry at The HUBB!
Founded in 2006 by the performer, producer, and writer Al-Tariq Best, FP YouthOutCry has cultivated a rich list of intergenerational programming serving Newark's Five Wards. Our trendy Neighborhood Community Empowerment Center, called The HUBB in Newark's Central Ward is tricked out with cutting edge technology of the entertainment industry, and is infused with deep support for creativity across the entire artistic spectrum.
Accessing FP YouthOutCry is as simple as walking through the friendly doors of The HUBB. But becoming a part of the FP programs means much more than visiting a great space. Our programs are built on the pedagogical foundation of mentorship in which every client we serve experiences the attention and guidance of a responsible adult mentor volunteer.
FP Mentors meet the clients where they are, use state-of-the-art the tools of the entertainment industry to offer healing, and draw each client toward empowerment and their own vision of success.
The Challenges of Central Newark
With 282,000 people, Newark is the largest city in New Jersey. The city's poverty rate is 28.4% (Census, 2010) for the general population but is far more troubling for children. One out of every two children in Newark (50%) lives below the federal poverty level.
The Association for Children of New Jersey (2013) reports that an astounding 76% of all Newark children under the age of 5 are from low income families with 27% living in poverty and 26% living in extreme poverty. Seventy-one percent of births in the city are to single mothers. 70% of those mothers have a high school education or less, and 41% of households are headed by only one parent. Newark's unemployment rate is in excess of 15% compared to the state rate of 9.4%.
Newark is ranked as one of the 20 most dangerous cities in the United States with a crime rate that is 150 times the national average. Even more significantly, the city ranks among the top three in the nation in teenage deaths due to violent crime.
These numbers demonstrate the critical need for FP YouthOutCry's programs and services.
The Increasing Urgency for FP YouthOutCry
In addition to the crippling socio-economic factors, Central Newark is experiencing pressure from gentrification. The area is home to major redevelopment projects with new apartment buildings, shopping districts, and a Whole Foods Market going up just blocks from The H.U.B.B. While the increased access to large grocery stores offer an improvement to community members living in poverty, the process of gentrification also emphasizes stark class differences. Young people growing up in poverty face a confusing alienation from the shiny condos going up right across the avenue and suddenly recognize how far they have been left behind. That awareness becomes a flashpoint and contributes to a building frustration that has little outlet for those young people with few recourses, limited educational support at home and especially for those youth whose reading level plateaus at 10 years old, the most common age when they reach the reading level of their parents.
Our Community Impact
Based upon FP YouthOutCry's efforts in servicing middle school and high school students during the past ten years, confirmed research shows that our programs and workshops have had the following powerful results:
Reducing violence – Students who said they had used physical force against someone who insulted them dropped 33 percent after six months of exposure to FP.
Reducing other criminal acts – Incidents reported by students who said that they have experienced:
Gang activity dropped 56 percent.
Cutting class or school dropped 46 percent.
Drinking alcoholic beverages dropped 31 percent.
Use of illegal drugs dropped 32 percent.
Enhancing the social climate:
Teasing someone because of race or ethnicity dropped 45 percent.
Receiving a detention or suspension dropped 28 percent.
Increasing entertainment appreciation and education
Youths pursuing a entertainment career instead of a street career increased 70 percent.
The urgency to support FP YouthOutCry cannot be overstated.
Although the community support for our programs is rising, and the attendance at our events is constantly increasing, FP YouthOutCry is standing on an unsustainable financial structure.
Our staffing model relies completely on dedicated volunteers for operations, leadership, and mentorship. As programs become increasingly integral to the community, we lack the capacity to grow, and we face the threat of burn-out among the dedicated, but unpaid leadership staff.
FP YouthOutCry has been thrilled to open The H.U.B.B. and to witness its impact every day for offering safe haven for young people gaining access to meaningful skills in the entertainment industry. Yet, the facility is not yet certified as an after-school care provider. Without licensing, our program cannot accept state or federal entitlements that could cover our services. Also, our kitchen lacks the materials and equipment needed to operate as a food pantry or to serve health department approved meals to the young people in our after-school programs.
With the build-out of The H.U.B.B., our volunteer staffing model has become woefully inadequate to meet the need for services. It is time to professionalize our staff, to complete the build out of our community center facility with a kitchen, and to complete the purchase of entertainment technology equipment.
Age Groups

Children
Adolescents
Adults

Community Services

Arts & Recreation

Basic Needs / Assistance

Community

Education

Employment / Training

Family & Support Services

Legal / Advocacy

Seasonal Programs

Health Services

Behavioral / Mental Health

Crisis / Safety

Intellectual and Developmental Needs

Medical

Treatment Services

In-Community Services

Outpatient Services

Payment Options

Low Cost / Donation
Medicaid
State Funding
Last Updated: 08/11/17