St. Rocco's Family Residence
(973) 286-4175
Newark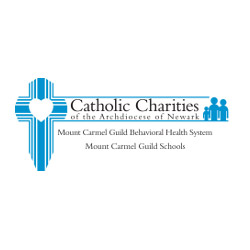 St. Rocco's offers emergency shelter to women with children. Our goal is to serve families in such a way that hope is restored and self worth is affirmed.
Through assessment and planning activities, St. Rocco's staff assist residents in determining their next steps in achieving housing stability and establishing links with community resources needed to maintain self-sufficiency. A family's progress toward their goal is aided by collaboration with staff through on going care planning meetings.
St. Rocco's offers comprehensive social and behavioral healthcare activies through Catholic Charities.
St. Rocco's provides:
Emergency Shelter in a clean, safe environment
Education, entitlement and employment referrals
Advocacy
Assistance in money management and life skills development
Three meals per day plus after-school snacks
Clothing
A warm and caring environment
Access to medical, mental health and substance abuse treatment
Parents Anonymous meetings
Eligibility Criteria:
Homeless mothers 18 years of age or older with accompanying children
Essex County residents
Eligibility
Homeless mothers 18 years of age or older with accompanying children. Essex County residents.
Community Services

Basic Needs / Assistance

Employment / Training

Family & Support Services

Health Services

Behavioral / Mental Health
Last Updated: 04/22/14