Meeting Emergency Needs with Dignity (MEND) Central Office
(973) 266-7941
East Orange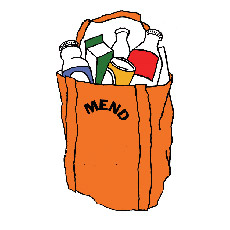 Meeting Emergency Needs With Dignity (MEND) is a coalition of 18 faith-based food pantries in Essex County, New Jersey. Our anti-hunger network has been providing emergency food to individuals and families in crisis for more than thirty years.
MEND works to end hunger in Essex County by supporting our network of interfaith food pantries. MEND provides funds, food, social services referrals, volunteers, and a forum for all member pantries. MEND advocates for policies to improve the quality of life for those in need in Essex County.
Many MEND pantries provide support services in addition to emergency food. Some provide clothing, others serve hot meals on certain days of the week, one offers day care and another operates an emergency shelter. Most recently, all of our member pantries provided assistance and support to victims of Hurricane Sandy, from food to clothing to referrals.
MEND always needs volunteers.
Community Services

Basic Needs / Assistance

Community
Last Updated: 04/22/14