Family Connections
(973) 675-3817
East Orange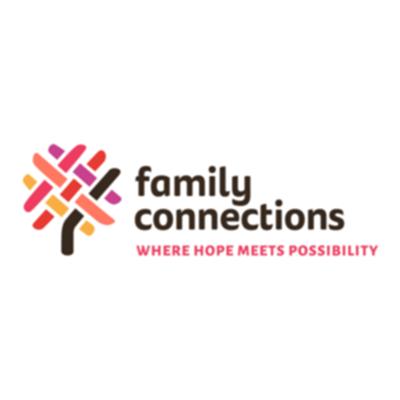 Far too many people and families in our communities struggle with serious challenges—from trauma and mental illness to addiction, domestic violence, and child abuse. Family Connections is here to make sure no one has to face these obstacles alone. We deliver a wide range of services across Northern New Jersey, including counseling, social and emotional skills-building, prevention and training initiatives, programs to strengthen family bonding and reunify families, and more.
Our highly trained staff bring their expertise, big hearts, and commitment to excellence to work every day—not only in our offices, but on-site in schools and directly in the home. Our cutting-edge programs ensure that families thrive and that thousands of mothers, fathers, veterans, seniors, and others can heal and succeed in school, work, and life.
Since 1879, Family Connections has proven that communities thrive when everyone is invested in each other's wellbeing. When you connect with us, you're building a stronger, safer, and healthier New Jersey. Make a difference. Change lives and strengthen our communities by getting involved and supporting us at familyconnectionsnj.org.
Eligibility
Eligibility requirements vary by program. For detailed eligibility requirements of each program, please call 973-675-3817 or email [email protected]
Age Groups

Children
Adolescents
Adults
Seniors

Community Services

Family & Support Services

Health Services

Behavioral / Mental Health

Treatment Services

In-Community Services

Outpatient Services

Treatment Settings

Home
In Community
Outpatient Facility
School

Payment Options

County Funding
DCP&P Contracted Service
Medicaid
Medicare
Private / Commercial Insurance
Self Pay
Sliding Scale / Payment Plans
State Funding
System of Care (CSOCI Medicaid / FlexFunds)

Language Spoken
Areas Served
Last Updated: 10/08/20